The history of Alpa Gloves Manufactory goes back to 1762 when Peter Ranolder, a glove master from Germany arrived to our city and laid the foundations for the gloves production.
The choice of location by the master from Klattauer was not accidental. Craftsmen from Pecs were famous for the highest quality of their fine leather since the times of the Turkish rule.
Ranolder's reputable successor – Johan Hamerly – had taken his teacher's standards even further. He founded the manufactory on Vince street where our main production facilities are still located now and which was at the time the largest glove factory in the world. The quality of his gloves was known well beyond the boundaries of the Austrian-Hungarian Monarchy.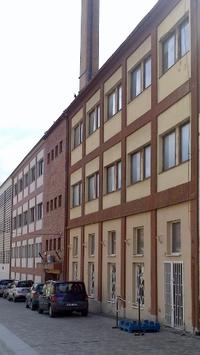 Many years have passed since, but the skills have been carefully passed from generation to generation. We adhere to the great craftsmanship tradition to this day and rely on the methods developed through centuries of search for perfection. Our gloves tell the story best. 
For many years Alpa Gloves has been designing and produciong items, which fulfil the desires of people with love for beautiful thingsIn our collections you will find a wide range of gloves that are inspired by contemporary trends while having a touch of classic elegance. We are fully aware that today, as well as in the future, we have to maintain the high quality of our productions and constantly renew the collection of our models in order to fully meet the requirement of our discerning customers.
We believe in traditions. Feel the touch of the centuries!
Alpa Gloves company is a very little family business. We can not make gloves for other brands. We only make gloves for our own sale. 
Office address: 1202 Budapest, Szamos utca 7.
Phone: +36 30 2809943
e-mail: info@alpagloves.hu